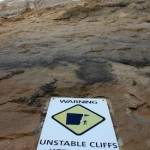 Though the election is long over, the debate over whether or not to extend the Bush-era tax cuts continues.
This is the so-called "fiscal cliff" that's all over the media right now.
On the surface, this sometimes seems like a debate over taxes in general, and specifically on higher taxes for the rich.
But don't bet on it – the fiscal cliff doesn't just affect the rich – it has the middle class squarely in its crosshairs.
A series of tax increases will begin on January 1, 2013, if Congress does not take action to restore at least some of the Bush-era cuts.
And they'll be substantial.
Not only will the tax cuts reach deep into the wallets of everyone who has a paycheck, but the fallout from the changes will have wide effects on the overall ecomomy too.
How the Fiscal Cliff Will Affect More Than the Rich