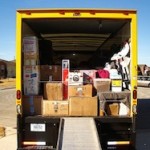 According to the U.S. Census bureau, up to 40 million people move from their current residence each year.
That represents just over 14% of the population and as everybody knows, moving is expensive, stressful, and back breaking.
For those who are moving because of a new job, the IRS softens the blow by allowing a portion of those moving expenses to be deducted on your tax filing– but be careful.
In order to deduct your moving expenses, you have to pass two important IRS tests.
Continue Reading