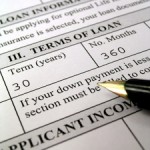 When you are purchasing a new home one of the terms you are going to come to know is mortgage escrow account.
"But what is a mortgage escrow account?  What's the purpose of it when owning a home?," you may be thinking to yourself.
Great questions.
Before we get into what a mortgage escrow account is let's look at what escrow, in general, is…
Basic Concept of Escrow
Escrow is widely used in many business transactions where the buyer and seller cannot make a simultaneous exchange of money and goods or services and neither would want to deliver first without the guarantee to receive later (neither party wants to risk being the one left without the dough).
To resolve the trust issue between a buyer and seller, a third party, known as the escrow, can work on behalf both the buyer and the seller to ensure that once a party fulfills its contractual obligation, the escrow will release to the party what it entitles from the transaction.
Such escrow service is also standard practice in real estate transactions where the buyer deposits money with the escrow and the seller delivers title documents to the escrow, and the escrow firm will not release the funds to the seller or convey the title to the buyer until both the funds and the documents are placed with the escrow.
Continue Reading