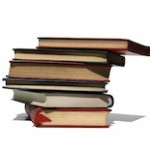 When you first bring children into the world your concerns are on the immediate: keeping them alive, keeping them fed, and every once and a while trying to clean up the house.
College seems a long, long way off and there are more pressing issues in between now and then like soccer practice and birthday parties.
Before you know it college isn't too far off and your retirement is right behind.  You bravely check the college education saving coffers and find nothing but cobwebs.
Is it too late to start?  What can you do?  Will your kids fail at life and be trapped in student loans forever?  Will they not be able to get in to the best schools?
Take a deep breath for me.  This is fixable.
How to Start Saving for College Late