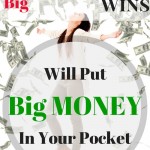 A look around the personal finance blogosphere will show you a number of different approaches to living a financially rewarding life. 
Some bloggers like Ramit Sethi from I Will Teach You to Be Rich scoff at little cost cutting measures like making your coffee at home instead of stopping by Starbucks, arguing that the way to truly become wealthy comes from making more money, not cutting little corners.
Others like Crystal Paine at Money Saving Mom advocate a frugal lifestyle.
She regularly advertises free deals and ways to be frugal such as using coupons when shopping, menu planning, and taking advantage of free summer activities with kids.  While she does advocate having a side gig if you're able, her main focus is saving money by spending less money.
Of course, these two strategies combined — earning more money and saving money in all the little ways you spend on a daily basis — are important to growing your net worth.
But there's also another strategy that may be even more important than cutting corners on routine, small expenditures–cutting corners on large purchases that can save you thousands in one fell swoop.
Saving on large purchases isn't discussed as much because there's not an opportunity to save as frequently.  After all, you may go to the coffee shop every day, and you may go out to eat a few times a week, but you'll likely only buy a new car every five to ten years.
Still, the big purchases can save you as much in one fell swoop as a year's worth of savings by making your coffee at home.
These Big Financial Wins Rock!