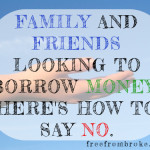 One of the hardest things you will ever have to do in life is to look a friend or family member in the eye and say no.
It's hard enough to do this when you've been asked to watch someone else's kids, or attend some event.  It's even more difficult to tell a loved one no when he or she is asking for money.
However, you might not want to lend money to family and friends since relationships can be ruined.  As awkward as it is to say no in these situations, the awkwardness can be even more intense when you have a loan (particularly an unpaid loan) between you.
If you don't want to get involved with lending money to friends and family, here are 6 tips to help you say no: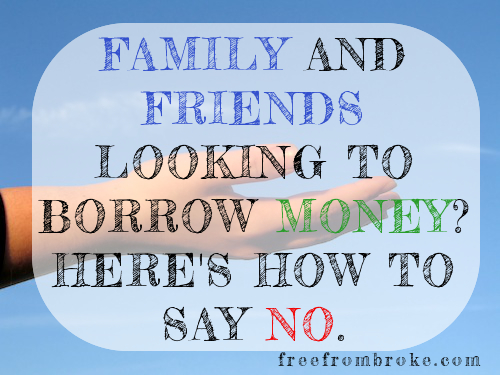 1. Make it Your Policy