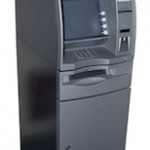 Prepaid debit cards are becoming increasingly common, thanks to a push to cater to the unbanked.
In recent years, banks have raised fees on checking accounts, and many consumers are fed up with it.  You might not even be safe from fees at a credit union.
My credit union added a monthly fee to its checking account products a couple of years ago.
It's possible to avoid these fees if you can maintain a minimum balance, or deposit a certain amount of money in your account each month, but some consumers can't realistically meet those requirements.
On top of that, the fact that some banks will deny you a checking account due to a ChexSystems report or even a credit score, makes it difficult to open a "regular" bank account.
For the unbanked, and even for other purposes, it can make sense to use prepaid debit cards.
Here are the Best Ways to Use Prepaid Debit Cards