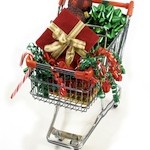 Yes, it is only just Fall and the leaves are barely starting to change color but before any of us realize it, the snow will be on the ground and Jingle Bells will be playing at the mall (OK, the holiday music will start once Halloween is over).
Budgeting for Christmas shopping now may sound like a chore but it can be the life line you need to avert debt.
Typically when a person goes Christmas shopping and there is no budget, then this gives the illusion of having no limits – and no limits often leads to January credit card bills that hurt.
According to a Gallup poll in 2013, Americans polled expected to spend about $700 for gifts during the holiday season.  Do you have that in your savings, ready to spend on gifts?
Designing a budget helps you to avoid that steep downhill in January; and this helps to keep the happiness of the Christmas holidays lasting well into the new year.
Continue Reading