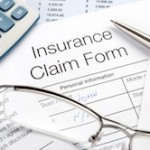 One of the biggest fears that many of us have is losing independence.
What happens when you can no longer keep up with your house?  Where will you go if you can't stay in your home?  And how will you pay for it?
Long term care insurance (also known as LTC or LTCI) is supposed to answer some of these questions.
What is Long Term Care Insurance?
This type of insurance policy is supposed to help you pay for different types of long term care as you age.  Long term care insurance is designed to pay for services that might come in your own home, at an assisted living facility, at an adult daycare, or in a nursing home.
You are supposed to be able to buy a policy, make premium payments, and then, when you need help with care due to illness, old age, disability, or some other difficulty, the long term care insurance provides the means for you to pay for services that might include anything from helping you manage day-to-day to providing you with certain health care services.
Continue Reading