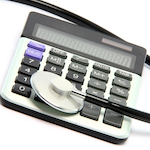 Fall is here and that means beautiful foliage, football, apple cider and open enrollment forms.
If you have a full time career where health care is provided, each year you are likely given a stack of forms that include the option to change your health care options.
Much like your 401(k), many of these forms come with a memo from your human resources department telling you what to check, where to sign, and some charts that you may not understand.
Of course, not all open enrollment packets are the same but let's look at some essential health care open enrollment tips to remember. Continue Reading