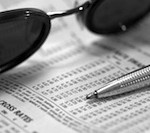 Shopping for a brokerage account is very unlike choosing a bank.
People often choose a bank based primarily on a convenient location.  Since banks are tightly regulated, and all provide essentially the same services, convenience can be the deciding factor.
There's a lot more to consider when opening a brokerage account however, since the transactions you enter into with investments will be both more complicated and more diverse.
Consider the Following When Opening a Brokerage Account
Investment choices
How important investment choice is to you will depend on what you intend to do with the account.
For the most part, you'll want a brokerage account that has the widest investment choices available.  That will include stocks – both foreign and domestic – mutual funds, ETF's, options, REITs, bonds and other debt securities, and even commodities.  You'll also want the investment choices within each asset class to also be as wide as possible.
But if you plan to maintain the account for a very specific purpose, you may be more interested in a specialized account.
Continue Reading