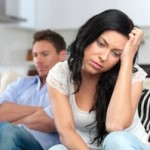 The Beatles famously sang, "All you need is love, love, love, love is all you need."
So many of us buy into this simplistic belief and think that love conquers all.
Many of us rush into marriage and ignore the red flags that are before us, thinking problems will work themselves out after we are married.  The sad truth is that marriage often serves to amplify problems, not solve them.
Kathy Chu of USA Today puts it perfectly when she states,
"If love is the tie that binds couples together, money is often the wrench that pries them apart."
Maybe in the past arguments about money in marriage could be blamed on societal pressures for people to marry early and for the expectation of the wife to quietly allow her husband to make the financial decisions, but those days are long gone in our society.
Now, women often make more than the men they marry.
Continue Reading