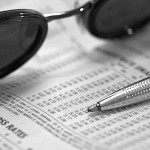 Glen's Note: Below is a review of the online broker ShareBuilder.  This particular broker happens to be the first one I opened up and it's still the one I use today when I buy stocks or funds outside of my retirement accounts.  I've loved the features of ShareBuilder for years including the fact that they are owned by Capital One and my Capital One 360 accounts are linked up so I can easily transfer funds.  I think ShareBuilder is a great online broker that you should take a close look at if you are considering opening up a new brokerage account.
ShareBuilder isn't the lowest cost investment platform around, but it's the complete package for the individual investor.
Is it one of the best platforms you can get?  That will depend on what's important to you, and what features interest you most.
Who is ShareBuilder?
ShareBuilder is part of Capital One which is one of the largest financial institutions in the US.  Capital One started in 1988 and has grown from a small bank to becoming a Fortune 500 company, with over 45 million customers nationwide.
ShareBuilder is the individual investment platform of Capital One, that offers "online investing, without clutter".  It has become one of the most popular investment platforms available, as well as one of the longest running platforms in the industry.
ShareBuilder seeks to offer low-cost trading through a dynamic website that offers all of the tools that investors will need in order to be successful.  The platform has innovative tools and applications, some of which are unique to the industry. Continue Reading