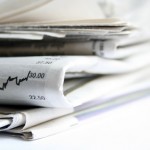 As the bull market marches relentlessly on, investors are spreading their investment wings, expanding in to different and often uncharted asset vehicles as they gain confidence in the strength of the markets and in their own ability to trade.
One of the fastest growing investment niches is options trading.  And one of the best platforms available to trade in them is OptionsHouse.
And even if you don't want to trade options, OptionsHouse it a pretty solid platform to trade more conventional assets, like stocks and mutual funds.
Keep reading and find out what OptionsHouse is all about and if it's good for you.
OptionsHouse Review – Great for Options and More