Welcome to the 9th edition – It's A Girl – of the Best of Money Carnival at Free From Broke! For those that don't know, I'm married and live in NYC on one income which supports my wife and me and our two children. That was until about three weeks ago when my wife gave birth to a beautiful baby girl!  Now we're a family of five making ends meet in NYC on one income.  Raising kids can certainly be financially tough but they also add priceless joy!   I'd love it if you subscribed to my RSS and my Twitter account to keep up with our financial journey!
Let's celebrate by looking at the ten best articles that were submitted to the Best of Money Carnival this week:
10 – Peter presents Having A Hard Time With Your Refinance Or Loan Modification Under The Making Homes Affordable Program? Join The Club. posted at Bible Money Matters.   "The Making Home Affordable Refinance and Loan Mod Program is having problems getting peoples into a new loan. Here are some reasons why."
9 – Jason presents What is a Roth IRA? posted at Redeeming Riches.  "So you've heard of a Roth IRA, but what exactly does it do and why should you have one? This post takes a look at the key advantages of a Roth IRA. A must read if you are saving for retirement."
8 – Jeff Rose presents 5 Year Rule for Roth IRA Qualified Distributions posted at Good Financial Cents -Jeff Rose Certified Financial Planner and Investment Advisor, Carbondale, Illinois.  "Tax free money! If you follow the Roth IRA five year rule is one that can be confusing for some. Here's a closer look to make sure you avoid tax and penalty when taking your money out of it."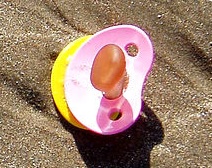 7 – Matt Jabs presents A Journey of a Thousand Miles begins with A Single Step posted at Debt Free Adventure!.  "An dissertation on what finally helped me to become a goal oriented person… and how the change has been paramount to my success in personal finance as well as all other areas of my life!"
6 – Silicon Valley Blogger presents How To Get A Job By Thinking Outside Of The Box posted at The Digerati Life.  "It's tough times to get a job these days, but by being creative, you can increase your chances of getting hired!"
5 – FMF presents What to Do When You Don't Get a Job Offer posted at Free Money Finance.  "What should you do when you don't get that job offer you wanted? Believe it or not, the steps you take once you're turned down could determine whether or not you're eventually hired. This post tells why and what you should do as a result."
4 – J. Money presents The Best Order To Take Out Money posted at Budgets are Sexy..  "Borrowing from yourself first is key, but once you're all out where do you go? This is my top 10 list of places to hit up, in order of need & emergency."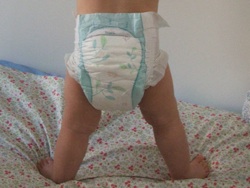 3 – Benjamin presents The Complete Guide to Protecting Your Credit and Identity posted at Trees Full of Money.  "Don't waste your money on LifeLock, or other identity protection programs. Follow my easy to use guide on protecting your identity yourself!"
Continues After Advertisement
---
---
2 – Henry presents Why Do We Work? posted at Finding Freedom.  "This article explores why I choose to be frugal, how this choice has allowed me the time to pursue non-career interests, and how I expect this choice to continue benefiting me. This article also asks why we trade our time to work jobs we often dislike and how it might be better to downsize our spending so we can downsize our careers, and recapture more of our life."
1 – Joe Plemon presents Five Budgeting Pitfalls to Avoid posted at Personal Finance By The Book.  "This is the first of a series of four posts on budgeting. If people can know the pitfalls to avoid before they start, they will have a greater chance of a successful budget."
Budgets can be tough to start and implement.  But I think once a person gets to using a budget it can become a powerful tool in working toward financial freedom!
Thank you so much for reading this week's Best of Money Carnival! I hope you enjoyed this week's ten best articles.  Make sure to check out next week's carnival hosted by The Digerati Life!
photo credit: Daquella manera