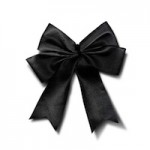 This week, I'm reviewing all of the people who provide me with services, and figuring out how much to tip them.  The following are my tips for holiday tipping.
At holiday time, it's appropriate to tip service providers that you see on a regular basis.  And avoiding services in December in order to weasel out of tipping someone who provides you with services throughout the year is frowned upon.
Who Should You Tip?
The general rule is that you tip anyone who provides you with regular services throughout the year.
This includes newspaper carriers, hair stylists, elevator operators in your apartment building, babysitters and nannies, the UPS guy that regularly picks up packages from your business, and maybe even your postal carrier.
Some of the people on my tipping list include: Continue Reading