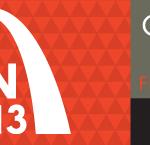 You want a better, more fulfilling career, right?
For some people that's a whole lot more like a new job, better pay, appreciation… you get the picture.
For others they just want to make sure they are giving their job everything they can so they can be the best at what they do.  And by job I don't mean you have to be working for someone else, this could very well be your own business.  (Though really, you are always working for someone else – the customer).
Who doesn't want more in their career then, right?
But how do you get it?  Not by sitting back and hoping it just happens.  And let's face the grim truth — if you aren't getting better at what you do there's someone out there that is.  You have to always keep learning.  Excelsior!
You need to up your game.
Go out and learn what you can about your field.  Improve those skills that will help you do your job better.
Develop yourself professionally.
This can mean a lot of things.  Maybe you take an advanced class in Excel.  Perhaps you join Toastmasters so you can do better presentations.  It could mean poring through the latest periodicals in your field.
Another option is attending professional conferences.  This is what I did Oct. 17-20.
FinCon '13 – Where Bloggers and Personal Finance Meet