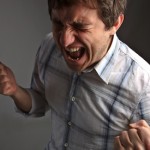 Sometimes, the way we think about money can have a big impact on how successful we are financially.
It seems strange that your mindset could matter so much, but how you think about money, and what you think is possible, can affect your financial success over time.
Take a few minutes to examine your money attitudes, and determine whether or not they are healthy.  Think about some of the attitudes you have that might be bringing your finances down the road to financial failure, including:
1. I'll Start Saving When I Make More Money
My husband and I fell victim to this attitude early on in our marriage.  We thought we had to be making a certain amount of money before we could start saving.
Eventually, though, we realized that we needed to start small.  Building the habit, especially with our low income, was more important than anything else.
It's important to get in the habit of saving.
Continue Reading