You've heard me talk about Groupon before.
I reviewed Groupon a while back.  They were the first big online deals site where you purchase a limited-time offer.  Many times, like for this deal, you get to double your money for purchases.
The truth is I don't usually mention deals here on Free From Broke, but this deal is quite popular every year and Groupon is running it again this year.
I don't want you to miss out.
Here's today's deal:
American Apparel – Groupon Deal
$20 for $40 worth of clothing and accessories from American Apparel Online and In-Store (you pick whether online or in-store).
or
$40 for $80 worth of clothing and accessories from American Apparel Online and In-Store.
I like deals like this where you double your money!  It comes just in time for the holidays in case you're looking the grab some last-minute gifts for friends.  Of course, you can treat yourself as well.
Groupon deals tend to be for local stores and activities but occasionally they roll out a national deal.  This particular deal is limited to one per person, for U.S. residents only.  You can buy an additional Groupon as a gift.

This Groupon is running from December 17 through January 1st, 2016.
The deal is valid in all U.S. stores and outlets (sorry Canada).  It expires January 31st, 2016.  It's not valid on sale items, Multibrand, Vintage items, or gift cards.
American Apparel makes clothing basics and all of their clothes are produced in the United States, sweatshop-free.
(Note: Their marketing has a tendency to be racy to say the least, a little NSFW even, so if that bothers you have been warned.)
I went to a FinCon and opted to get a t-shirt to remember the conference.  When I picked up my t-shirt I noticed it was an American Apparel t-shirt!  It was an awesome greyish color that feels great.  It's in my favorite rotation as a t-shirt to wear under a button down (it's a little too cool out to wear a t-shirt on its own).
Click here to get your American Apparel Groupon Deal.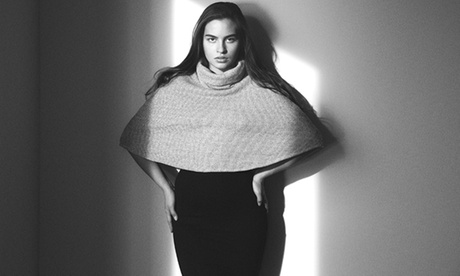 One gripe of daily deals sites is if you don't use your deal you lose it.  Some people forget they even bought a deal.  But with the holidays here you should easily be able to find ways to use your deal for gifts.
At this time of the year being able to stretch your money a little further is an awesome thing!
How does Groupon work?
After signing up for Groupon (basically giving them your email if you aren't already signed up), you select the deal and pay for it.  They will give you a coupon to print out or a code to use at checkout.
I've used Groupon a number of times and haven't had any problems.  When redeeming at stores, you show them the Groupon and they apply the discount.
When you go to the American Apparel site, use the code you are given to receive the $20 for $40, or $40 for $80 worth of goods. You can choose to use it in-store or online.
Pretty easy!
Make sure to see the details of the offer if you have any questions about the offer's use.
Click here to get your American Apparel Groupon Deal.
Have you used Groupon before?  What did you think?
Summary
Reviewer
Review Date
Reviewed Item
Author Rating